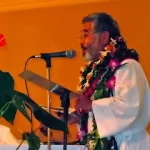 Aloha, All! As I begin my ministry as the Interim Pastor for St. Timothy Lutheran Church, it seems appropriate for me to tell you a little bit about myself and my wife, Marilyn. We just moved from Hawaii after a ten-year ministry at Prince of Peace Lutheran in Waikiki. When we began, the church was worshiping in a hotel banquet room with a worshiping congregation of about 15 members and, according to some of the members, on the verge of closing down. But, apparently God had other plans for Prince of Peace because, after a series of "miracles," the congregation was able to purchase their own worship space and to pay off their mortgage in four and a half years. But, because both our daughter and son's families had relocated to Lake Oswego and our six grandchildren are here, Marilyn and I decided it was time for us to be closer to them.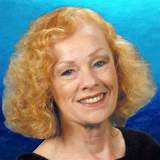 Marilyn and I met at Prince of Peace back in the early '70s but didn't date at that time. We both left Hawaii in the summer of 1973. Marilyn went to work in Germany at the military base in Heidelberg while I left Hawaii for Luther Seminary in St. Paul, MN. In 1976 Marilyn returned to the U.S. to attend Lutheran Bible Institute in Seattle while I was doing my internship in Japan. When our time for those opportunities ended, we both returned to Hawaii in the summer of 1977; Marilyn as the Parish Worker at Prince of Peace, me as an assistant chaplain at Punahou School, the private school started by the Congregational missionaries in 1841. That's when we started dating and got married in August 1978 and moved to St. Paul, MN, for me to finish my seminary work. Our daughter, Mariko, was born in July 1979. I got my first call to Wellington Park Lutheran in Milwaukee where our son, Stephen (Mits), was born in June 1981.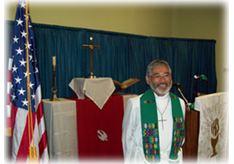 In 1986 I wanted Mariko and Mits to experience the educational opportunities at Punahou School. And, after their first year, we decided that I would teach math while they attended Punahou. I left the active clergy roster during that time. After they graduated from college in 2004, I began the work of being reinstated. I was finally reinstated in 2010 and was called back into parish ministry in 2011 when the pastor at Prince of Peace was not able to continue after a serious stroke. We happily served there for ten years until we agreed that we needed to spend time with our grandchildren.
Prior to our meeting, Marilyn had moved to Hawaii from Ohio, where she had grown up and started working at Wright-Patterson Air Force Base in Dayton. I'm a southern Californian who grew up in San Diego County. I graduated from Whittier College in 1961 and taught high school math in Bishop, CA, and San Francisco before moving to Hawaii to teach at Punahou.
Despite my age, I am still excited about the ministry and both Marilyn and I are elated that God has led us to St. Timothy. But, because I am the Interim Pastor, I am not called to lead you into God's future; my call is to walk with you and to guide you through the process to envision God's future for St. Timothy and to help St. Tim's to find God's pastor who will walk with you in this exciting new chapter.
Pastor Yukio Hamada
Feb 22, 2022